David Sprott
Henry Y. Hwang Dean,
Drucker School of Management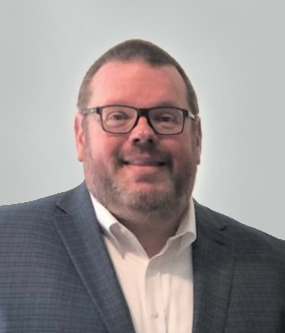 Hello Participants!
I am excited to welcome you to this unique online Virtual Business Professional (VB Pro) simulation.
As you will soon learn, VB Pro is a powerful approach to understanding the importance of cross-functional management. As you progress in the course, you'll discover that the VB Pro simulation is tough and challenging. This is not a casual business exercise for anyone. Rather, the simulation is a deep business immersion learning for smart people! It is crafted to pace you to the next level of business expertise.
As a marketing professor, I tend to see business problems through the lens of marketing. My thoughts move to issues like pricing, product development, segmentation and so on. But as a leader, I need to step back and understand what it takes to lead organizations as a whole. To gain this upper level view effectively, I need to tap into core expertise across several functional areas. The ability to get a helicopter view, to weigh different perspectives, and to choose what's best for the organization becomes a critical skill.
Of course, what constitutes the "best" for an organization can be hard for some of us to see, given our grounding in a specialized discipline. This fundamental challenge is addressed by my colleague, Bernie Jaworski in a series of video lessons that are part of VB Pro. In these lessons, Professor Jaworski spells out what Peter F. Drucker, the founder of modern management, considered to be good management practices, and an approach to get things done more efficiently.
Given the conceptual consistency between Peter Drucker's management philosophy and VB Pro, the Drucker School is honoured to collaborate with PrecisED, Inc. to bring this program to you. Dr. Rajiv Grover, who developed this program, has deeply embedded Drucker's philosophy throughout the course you will be doing. 
In many ways, the learning from VB Pro is as good as the key takeaways of a typical MBA Program. However, it is differentiated by two benefits. First, you learn in a cross-functionally integrated manner; and second, you can complete VB Pro in just 6 months!
In addition to the learning provided by the program itself, you will also see recurring value of the Drucker certificate in your own careers. It is a unique credential that should appear on your resume, your LinkedIn profile, and all related references shared within your networks.
I look forward to your participation in this exciting program. And I will see you next at the time of your graduation.